THE FOOD LAB
Princeton, Spring 2011
Studio Instructor: Axel Kilian
High Pass awarded
Cookery as a form of cultural production lacks an institutional and architectural representation in the modern city. Food as merchandise is omnipresent in supermarkets, markets and restaurants. Yet gastronomy as a participative art form, as an easily accessible, experimental activity is entirely under-represented. This project aims to carve out a place for food in the cultural landscape of our cities and manifest this in architectural form. The FoodLab contains teaching kitchens and a dining venue as well as(semi-)outside spaces for the cultivation of food.
Rules of Gastronomy
The design process consisted of a mixture of analog and digital scripts to distribute horizontal surfaces across the space.
Analog Rules, Section and Plan
Shifts in datum across the space introduce unexpected alignments between surfaces of different character (seating, eating, preparation).
Daily Routine - Sectional Timeline
The program varies in the course of a day, ranging from school classes to lunchcafes, and supper clubs or evening classes.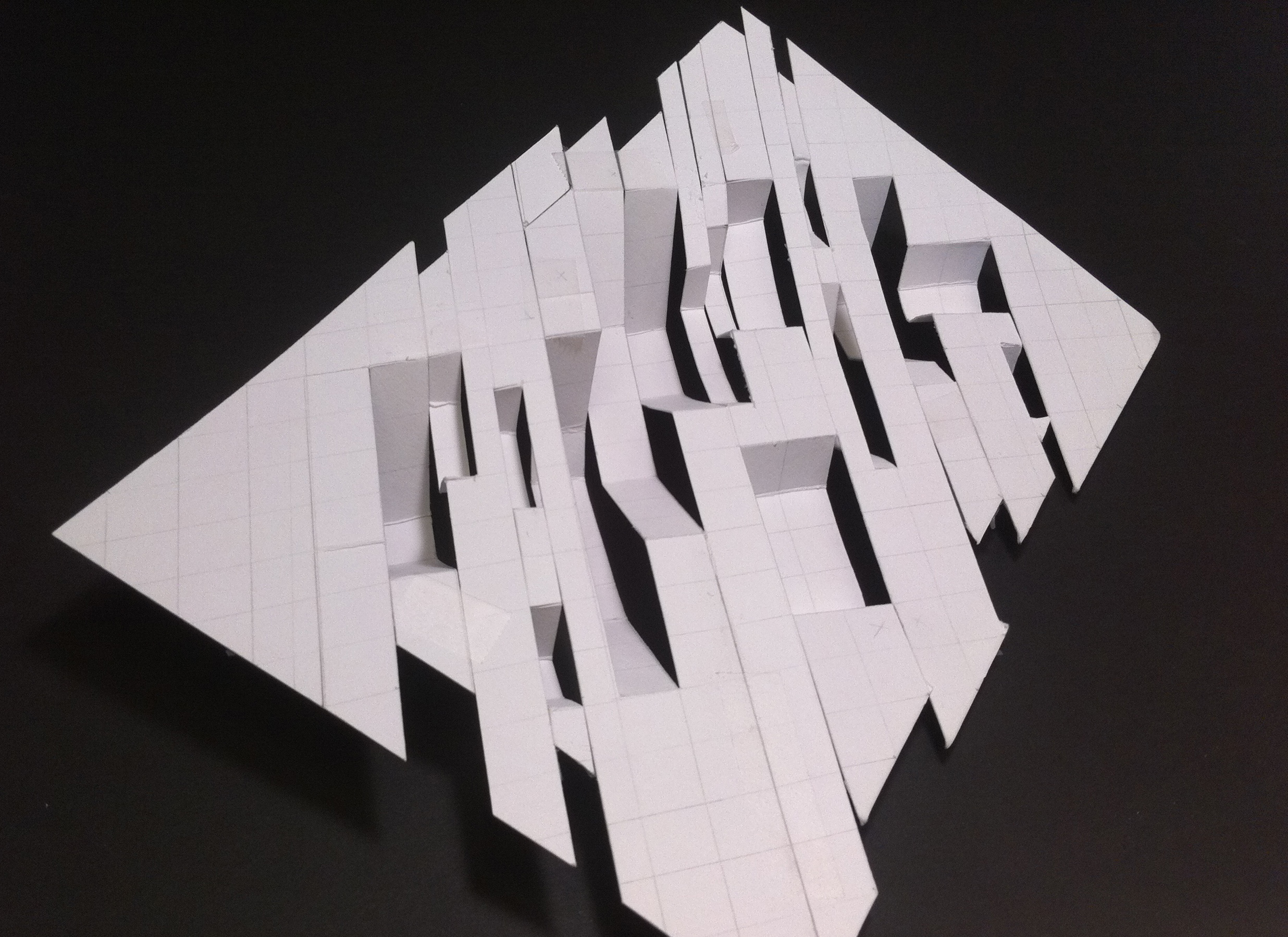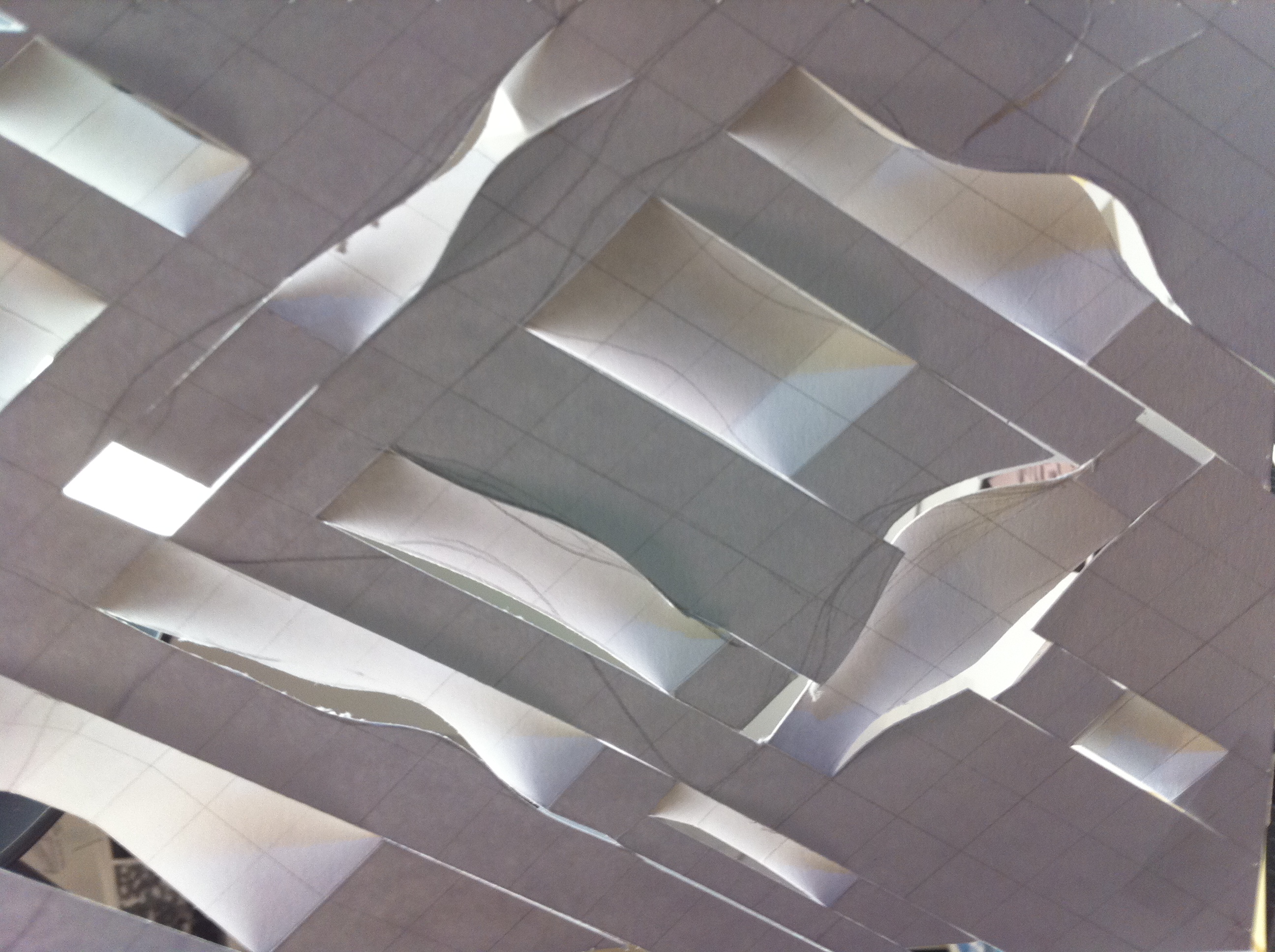 Sketchmodels
Two horizontal landscapes for roof and ground are modulated to create furniture, structural support and skylights.
Solar Design
Roof openings are placed and sized to reflect occupancy patterns and create varying lighting conditions in the course of the day.
Site Studies - Solar Geometry